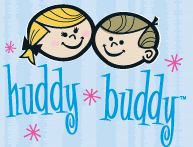 Ok, if you know me, you know I like sayings on my kids shirts! They are just the cutest. So you know when I come across a new site with cute sayings I HAVE to check them out!!! My newest cute shirt site is Huddy Buddy! I got the siblings shirts (yea im a bit late on that huh?) they say "Big Brother" and "Little Sister" and have a cute graphic on them! Check out the pics I took of them (they werent in a camera mood this day, and right afterwards got the shirts dirty lol AGAIN!)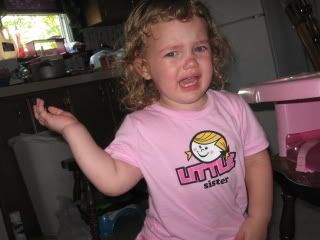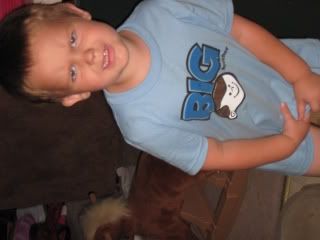 Even in their bad mood, they are still CUTE!!!!

Huddy Buddy uses top quality 100% cotton, you can tell as soon as you recieve them, they are soft and feel GREAT! They have shirts for twins, siblings, and only children!! They are sooooo adorable! I plan to buy plenty more of their cute shirts!

Dont think that they only sell shirts, they also have pants! Lounge and spandex pants to go with your cute Huddy Buddy shirts!

When your child is a itty bitty baby, did you ever get your little girl called a little boy? or visaversa? Huddy Buddy have onsies that say "I'm a Boy" and "I'm a Girl" just to keep those annoying little things from happening (both my kids got called the oposite sex!)

Go check out Huddy Buddy for yourself! Right now they are having a 25% off select items for Summer!!!