So many kids dont like their hair washed, and the reason is, they dont want water in their face. It takes the kids' breath away. I've tried sooooo many different things with my kids, washcloth on their forehead, special bucket with a rubber side to push against their head while im pouring, having them put their head back....nothing has worked....until now! Lil Rinser! Lil Rinser not only keeps water out of the childs face, it keeps it out of their ears also (which is great for my kids since they both have ear tubes). The Lil Rinser is easy to use also, just slide it onto your childs head, and pour water over, then tilt the Lil Rinser up and back and it rinses their hair! I have to honestly say, my kids wouldnt let me use it on them much, Jeffery let me once, and it kind of scared him, but we're working on it. With the issues we've been having with him, it wasnt a big surprise that he was scared of it....and Jaylin, she just dont like anything lol. The few times I did use it, it worked wonderfully!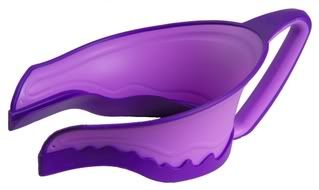 Not only is the Lil Rinser useful, its cute too! It comes in 4 fun color combinations! We got the purple and its super cute!! It has a handle for mom (or dad) to get a good grip to keep hold of it while rinsing!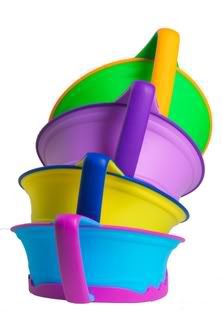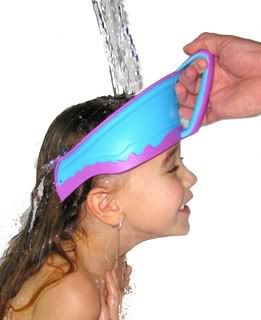 Lil Rinser is a great price also, only $9.99 plus shipping in handling! If you are tired of getting water, and soap in your childs eyes, face, and ears, you really should buy a Lil Rinser today!!!