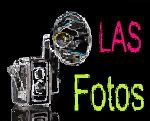 Thanks to Kristin over at
Our Ordinary Life
, I now have a reason to take a million and a half pictures other than just to take up room on my hard drive lol. Every weekend I will be posting a picture (as if I don't post enough right?) and telling a story to go along with it. Las Fotos will sometimes have a theme for the week, and sometimes (like this week) it's free choice. Join in the fun! Take some pictures, head over to Kristin's blog and link up!
If you look closely, you can see Jaxon's 1st tooth! That little white line on his gums, that sucker is SHARP! Yes it IS above the gumline, it has broken through! My 7 1/2 month old baby has a tooth!!!! Jaylin didn't get her 1st tooth til right before her 1st birthday! His top 2 teeth are trying so hard to come in too, the gums seem to be growing with his teeth and making it hard, my poor baby screams so much!!!! I can't wait for them to come in already, I'm tired of the crying, I hate seeing him in pain.
Head over to
Our Ordinary Life
and link up to your own Las Fotos. Every weekend!