This is going to be an out there post, with possible profanity, so be prepared to see a side of me that don't come out often enough.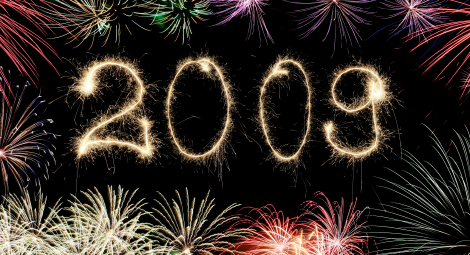 This has been a pretty crazy year mentally for me. My depression is kicking my ass, I think I'm heading toward a bipolar diagnosis instead of just depression and anxiety issues. That sucks! I mean come on, I have 3 amazingly wonderful kids, a husband who works his tail off so I can stay at home, and I'm friggin depressed??!!?! What is wrong with me?!!?!! One day I'm happy as could be, and the next I'm an evil
bitch
person. Yes, we live paycheck to paycheck, but we manage, we have never had any service cut off (electric come close but my Dad wouldn't let that happen and we DID pay him back!) My older 2 kids are in school, and it's just me and Jaxon most days...and I'm depressed...seriously?!?! We are looking into buying a house, one day I'm soooooo excited about it, and can't wait to get the paperwork started, the next day I doubt Jeff being able to be approved and just want to give up, can someone just slap me already?!? I think 2010 might bring more of a depression/anxiety/bipolar issues type posts for Monkey Mayhem. I've dealt with it behind the scenes, I think its time for me to put it out there so I can gain some support, it might help.
Because of the depression issues the past 2 months that hit me suddenly, my blog has been neglected, I'm sorry to my readers and to the companies that are still waiting for reviews/giveaways to be posted. When I'm depressed I have no motivation to do anything, I can barely manage to get out of bed some mornings. I really haven't forgotten to do them, they are always in sight but I can't get my fingers moving on the computer to do them.
On a brighter note, 2009 wasn't all bad, after all Jaxon was born May 29, 2009!!! He's the best thing that has happened this year I think. He's such a great baby and he's the perfect addition to our family. Both Jeffery and Jaylin love him, and it's great being a family of 5!
Of course we have had our issues with Jeffery's behavior, his speech and his GI issues, also Jaylin's developmental issues (including speech also) We're still working through all of that, with speech therapy for both kids, along with behavior therapy for Jeffery, I see that following us into 2010, but I'm determined to help my kids with each and every problem/obstacle they face!
Now, the blog celebration! Monkey Mayhem has reached 400 followers!!! I'm so thrilled! I started this blog about a year and a half ago, and changed it to Monkey Mayhem about a year ago, it's awesome and I only have you (my readers) to thank! I love reading comments where you share similar situations that I was facing, I love that most of you have been with me from the begining, from finding out I was pregnant, being sick in the middle of the pregnancy and even there for Jaxon's birth! Now you all get to watch him grow, along with my other 2 muchkins! I feel like I have an awesome online family. 2009 has grown Monkey Mayhem a ton! I have worked with some excellent companies and PR people it's been great! To be honest, when I was about to have Jaxon, if it wasn't for Monkey Mayhem blog reviews he wouldn't have a lot of what he has now. I still appreciate Naturepedic for the wonderful crib mattress (went great with a crib give to us by friends), and Kenneth Brown baby bedding for sending a beautiful bedding set (with monkeys!) plus so many others for sending clothes, blankets, bottles, breast feeding items, also the wonderful people at Kolcraft who have sent Jaxon a playpen, walker and a stroller (Thanks Michelle!)
For the future of Monkey Mayhem, I see me still doing reviews and giveaways, but probably not as much. I think I will be focusing on my family, my depression/anxiety issues along with Jeffery's special needs as we discover what is wrong with him and what may help him (long story short, we may have a diagnosis of Aspergers Syndrome, his general practitioner is thinking along those lines) I hope my readers keep growing, and my blog stays around for years to come! I love all the people I've met, it's been a good year blogging wise for me, I hope 2010 is the same if not better!
For my personal future that's not on the computer...I see spending more time at Jeffery and Jaylin's school volunteering. I love seeing them in that environment around other kids and learning. I see more doctor appointments too, Jeffery has that GI issue (dr appt January 5th!) and Jaylin seems to always be sick and zoning out...I plan to get to the bottom of that since my mother has seizures it scares me. I need to get myself healthier, and thanks to EA Active sent to me by EA Sports and the Jeep Stroller sent to me by Kolcraft I have a feeling when it warms up I will be out and about more often! I need a blackberry so I can blog on the go more often...my cell phone just doesn't cut it.
So, here's to the end of 2009 and to a brighter and better 2010! Happy New Year everyone!