Ok, FINALLY, I'm posting pics of Opening Day Ceremony and Jeffery's 1st T-ball game! I'm going to post a few of them here, then give you the link to the album at the end, because it's just too many to post here!



Jaylin's face explains the shirt "I'm gonna need therapy"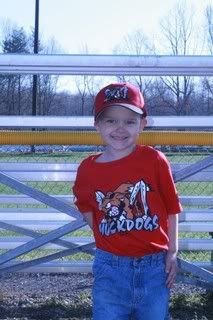 My handome little baseball player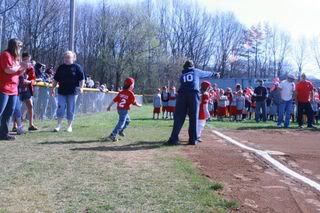 Running onto the field to lineup with his team (the only kid with his hat backwards...but he's soooo dang cute!)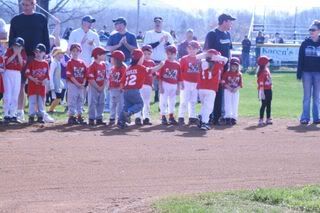 I just love how excited he is in this picture, his little fist up in the air!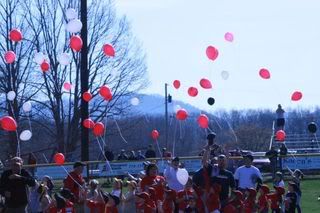 All the ball players got a balloon to release in memory of a guy, and to symbolize opening day too I guess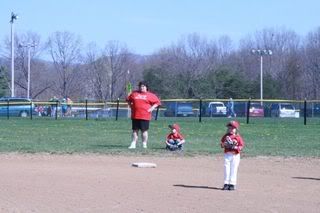 He gets bored in the outfield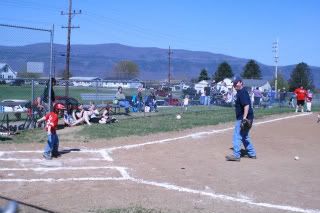 I LOVE this picture! It's right after he hit the ball, you can see his coach's face and how proud he is that he hit the pitch!(this is the resized version, I left a version big in the album)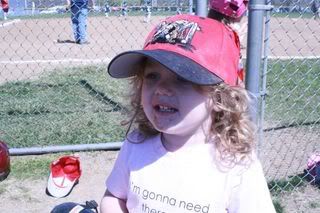 Can't forget Jaylin!!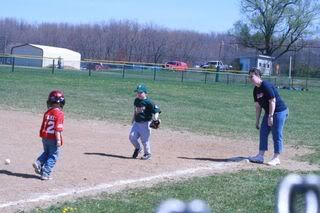 This is either right before, or right after he kicked the ball so the 1st base player couldnt get the ball!


This is an extra for yall! The other week I took him down to the bus, and he was just in a dull mood, this is what I saw when I looked in the rearview mirror....my ATTEMPT to be a photographer lol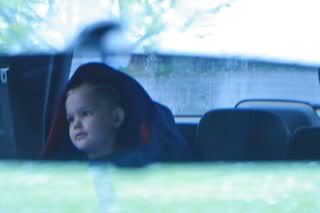 If you want to see more random pictures of his day at tball here is the link to my album http://s157.photobucket.com/albums/t78/jeffsprincess10212003/Tball/